We've had four amazing research students graduating with us in October!
Alessandro Santini defended his MSc project, which was actually completed in part at Johns Hopkins University (USA) with R. Cotesta and E. Berti. Alessandro worked our a possible astrophysical model to explain the mass-spin correlation observed by LIGO. We've published this already! Alessandro is moving on with a PhD at the AEI in Potsdam, Germany.
Francesco Nobili also got his MSc degree. His project was completed with S. Baghwat at the University of Birmingham as is about fitting ringdown amplitudes. I discovered other students call him "Brock" from the Pokemon character, so I started doing the same… Brock is starting a PhD in computational astrophysics at the University of Insubria in Como, Italy.
Federico Ravelli. Completed a shorter BSc project with Viola De Renzis on spin effects in LIGO/Virgo data…
… and Simone Sferlazzo also got his Physics BSc degree. Simone worked with Michele Mancarella on "the use and abuse" (cit.) of Fisher matrices in GWs.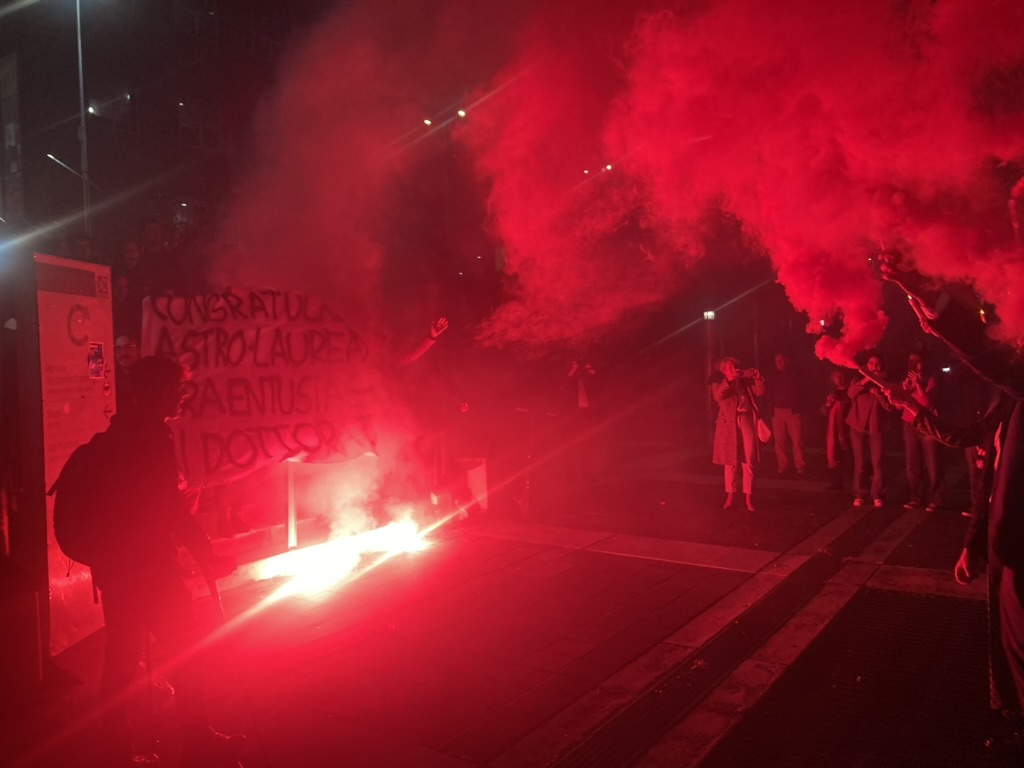 After the Master's defenses, students turned the graduation party into a football supporter thing, with chants and all the rest!